Project Description
Working with London clients whose desire to build a chalet for their skiing passion with optimum luxury and a "New York Loft meets Ski Slopes" vibe.  Style Infusion were responsible for full architect plans, all furnishings from beds and bed linens to glassware, cutlery and crockery.
Most lighting was sourced from varying defunct factories in eastern Europe with some current pieces locally sourced.  All furniture, sourced in the UK and shipped along with all window treatments, to the chalet, where our team spent three days setting up and styling in readiness for client arrival.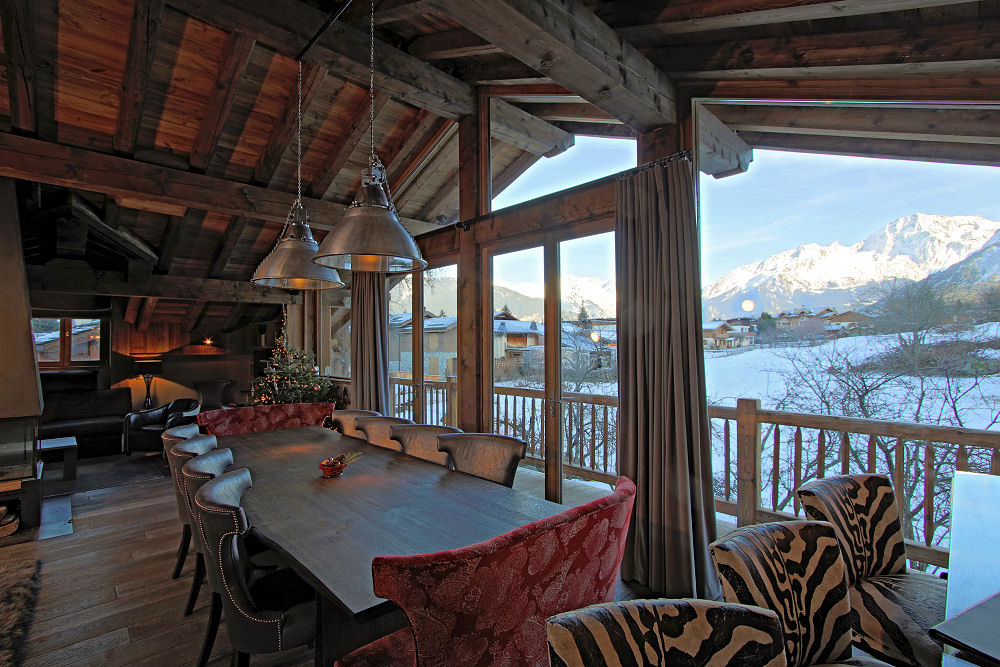 Project Feature
The spa inclusive of Hamam and pool is a deeply therapeutic space after a long days skiing.


The placement of a faux Highland cattle head in contrast with the modern design of the hanging fire.